Britannic Bi-Folds Continues to Expand
25 September 2016
As Britannic Bi-Fold continue to strive for the best for our customers, we undertook a range of training with both Origin and ATLAS, giving homeowners in Eastbourne even more choice when it comes to double glazing and home improvements.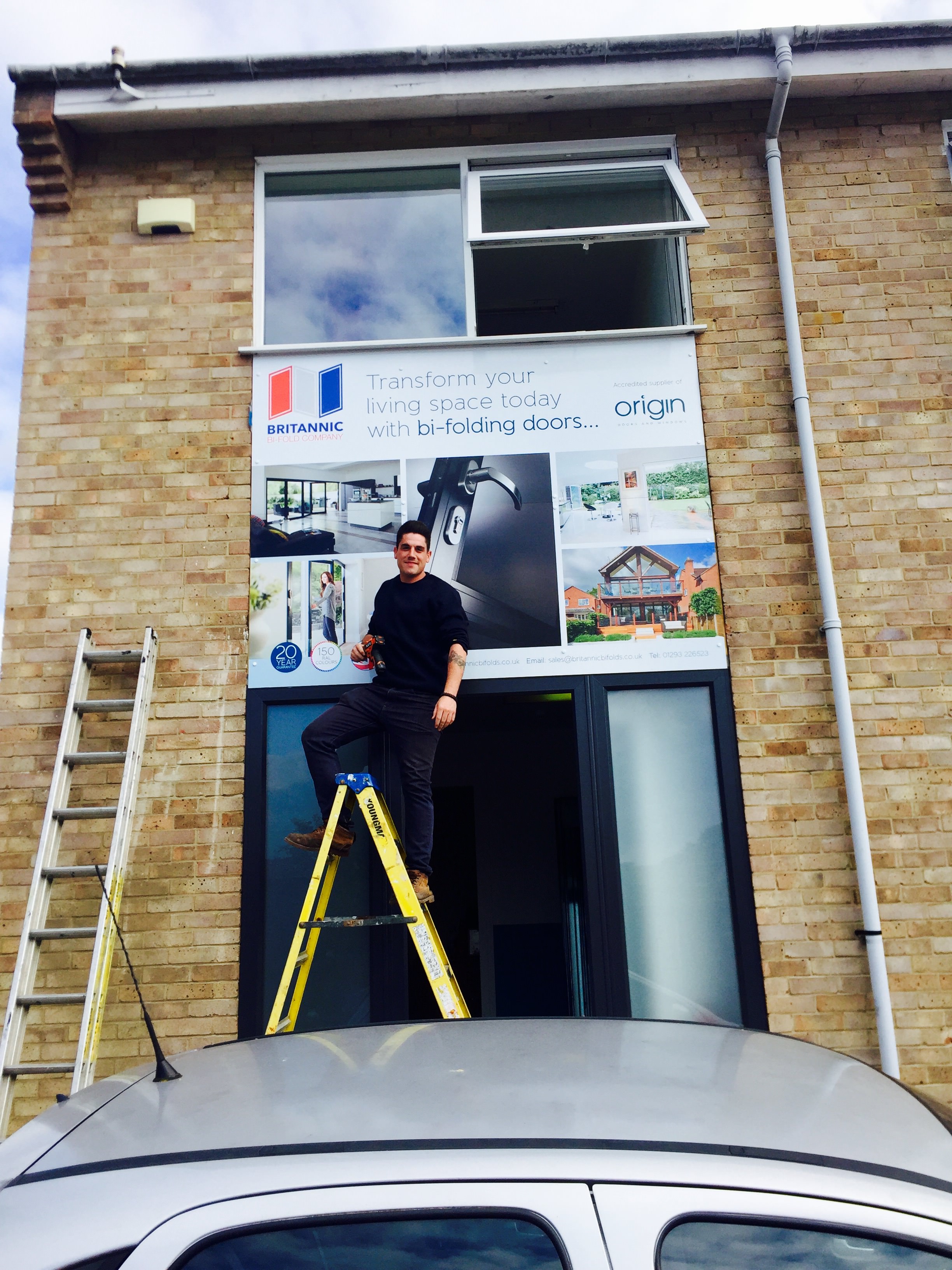 It is our mission to ensure that our customers have an exceptional installation experience from start to finish, and that includes us having detailed knowledge and experience of the products we install so that we can give our customers informed and honest guidance.
We were lucky enough to be able to visit not one, but two of our suppliers, learn from them and tour their manufacturing facilities.
Exceptional Origin Training
Our team went to Origin's hub in High Wycombe for specialised installation training. This is so that we can ensure our customers get superb installation experiences and we are now accredited fitters of Origin Bi-folds.
We decided that we really wanted to be able to provide all the products Origin offer, so we returned to the Origin base, aiming to become true experts when it came to Origin bi-fold doors. We were so excited to complete the advanced fitter training which enables us to properly install a corner set Bi-fold door, one of the most challenging home improvements we install!
Being so uniquely trained enables us to offer the full Origin range. We now have not only experience, but also certificates that confirm our place as an Origin bi-fold doors installation company. Your home improvements will reach new heights now that we can install these high quality and innovative bi-folding doors.
We would like to thank Origin's marketing team who designed and printed a large sign for the face of our building and also provided a new Origin finish for our van. It looks absolutely amazing, and we are so proud to display Origin's logo now that we are working with this outstanding manufacturer.

REAL Aluminium
After our trip to Origin in High Wycombe, we continued on to Gloucestershire for the REAL Aluminium – ATLAS customer day.
The aim of this special day was to get more insight into the full range of ATLAS products and benefits. It will give us the knowledge to ensure that our customers are in receiving the best possible double glazing solution for their home.
One of the most impressive things that we learned was that the demand for Aluminium products has recently shot up by 40%. Aluminium is becoming the most popular material for double glazing products.
We will soon be offering their skylight and flat roof products to our customers, as we were so impressed with the ATLAS range.
Outstanding Quality
With both visits, we were lucky enough to have had a factory tour. We were incredibly impressed with both Origin and Atlas's production system and fabrication quality of their double glazing. It was so useful to see the products being created as it means we can reassure our customers from our personal experience when it comes to the quality of this double glazing.
Aluminium Prices
If you are interested in any of our Origin or Atlas products, then please contact us. We are more than happy to tell you all about these home improvements and what we learned on our travels.
We can also give you a free quote for your new double glazing, whether that's Origin bi-fold doors, or Atlas Skylights and flat roofs.
Feel free to call us on 01293 226523.