Aluminium Bi-Fold Doors Crawley
12 September 2016
Nothing quite matches the appearance of Aluminium Bi-Fold doors for your home in Crawley. They offer stunning aesthetics whilst providing supreme performance.You can be confident that they will last the test of time with their outstanding finish and high-quality construction, enabling you to enjoy these spectacular double glazed doors year after year.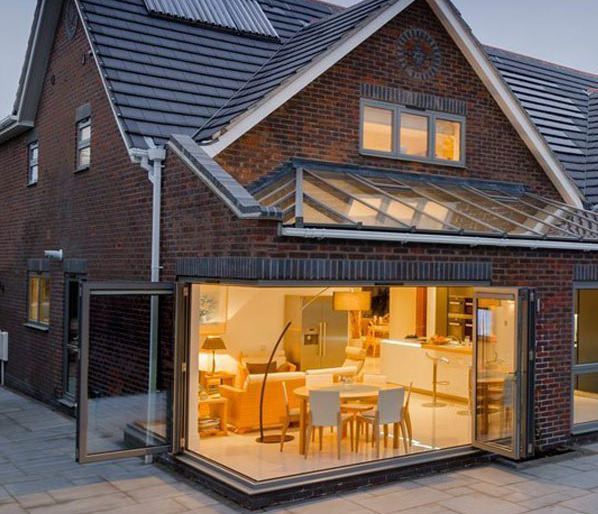 Origin Bi-Fold Doors
We work with market leading manufacturers, Origin to bring you exceptional bi-fold doors. Renowned for their unrivalled quality and design innovations, the Origin bi-fold door is a superior choice.
The Origin aluminium bi-folding door is easy to operate, meaning that you will never have to struggle to slide open your double glazed doors. The precision engineering ensures a smooth and seamless glide that will perform for many years. These spectacular doors open in a concertina motion, folding back into just a few inches of space, enabling you to make the most of your views and creating a flawless connection between your indoor and outdoor living space.
Whether you like to hold parties at your home, or perhaps you enjoy family barbeques, your lifestyle experience will be enhanced with an Origin aluminium bi-fold door.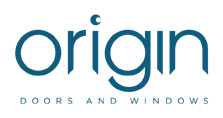 Security Minded
Of course, when it comes to any entrance to your home, security is a paramount concern. With our range of Origin bi-fold doors, you will have nothing to worry about at all.
Britannic Bi-folds offer aluminium sliding doors which come with an eight point locking system as standard. This high-security locking mechanism offers superb protection against intruders. However, if you wish to further enhance the security performance of your double glazed bi fold door, we can also install a British Standards accredited Magnum security cylinder/ barrel, which has been proven to protect against snapping, picking, drilling and bumping.

Energy Efficienct BiFold Doors
One of the main priorities in choosing any entrance door, is the energy efficiency. We are proud to offer aluminium bi-folding doors that excel in this area.
Our range of sliding doors from Origin feature cutting edge technology to enhance thermal performance. Our impressive aluminium bi-fold doors are certified by the BRFC ensuring that they meet the current standards for energy efficiency.
You can be confident that with our aluminium bi-folding doors, your home will be kept warm and dry, and you will be fully protected from the elements. In fact, our energy efficiency is so good, that you may find you need to use less heating and so save on your energy bills when you install our double glazed sliding doors.
Choose Your Bi-Fold Door design
The design options to customise your bi-folding doors are extensive. Your sliding door will be specifically created for your Crawley home.
Start by choosing how many panels you require, as you can have between 2 and 8, depending on the space you have available. Once you know that, you can move on to select your fold configuration. The very fundamental design of our aluminium bi-fold doors is completely bespoke to you, so however you envision your sliding door, we can help.
Once you have the practical elements of the design organised, you can move onto the finishes. You can choose from 7 classical colours, designed to enhance the aluminium frame. Or, if you prefer the look of timber, we offer 4 replica timber finishes in different shades of oak. These beautiful finishes are so realistic, you would find it a real challenge to tell the difference between them and traditional timber. If none of these options suit your tastes, then we also have well over 150 RAL colours for you to choose from. Pinks, blues, greens, whatever takes your fancy, we are sure to have a colour to match. Whether you want your aluminium bi-fold doors to blend in with your home and surroundings, or stand out and make a statement, we have the perfect finish.

Bi-Fold Door Prices in Crawley
At Britannic Bi-Folds, we pride ourselves on offering highly competitive aluminium bi-fold door prices in Crawley. Our aim is to ensure our customers receive the best possible value from their new double glazed sliding doors. We know that these doors are cost effective, as they will continue to offer superb performance year after year, in fact, they even come with a 20 year manufacturer's guarantee, confirming their long term operation.
If you would like a personalised aluminium bi-folding doors quote, then please visit our online quote calculator. In just a few moments, you could have a tailored bi-folding door quote that is unique to your specifications. Our quotes are completely free, and there is no obligation attached, so it is well worth giving it a try and finding out just how much your new bi-fold door could cost.